After a big success of the pilot game in the Fairytale Legends series – Red Riding Hood, Netent decided to bet on the same card again and this time comes back to introduce another game featuring a fabulous story from our childhood times – Hansel and Gretel.
As the well-known story tells us, Hansel and Gretel are desperately wandering throughout the dark forest, hoping to find their way back home. Yes, just hoping, because dumbass Hansel forgot to fill up his pockets with bird proof crumbs and so it seems that poor Gretel will be stuck with him forever… Or? Wait a minute, no girl deserves such a shitty destiny and after all, this is still a fairytale story, right? Well, here comes you, our hero, to save the day and help them out to survive on their journey.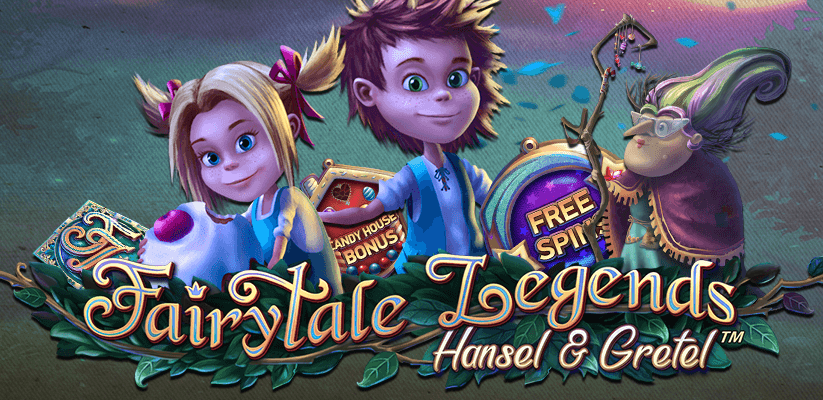 No worries, you won't be left alone. Fairies will oversee all your steps and with a bit of luck on this 5-reel, 3-row video slot, you can find plentiful Bonus and Random features which will make your trip more than delightful. Let's take a look at them a bit closer.
Not one, not two but three Bonus features are waiting for you in this new Netent's game jewel: Candy House Bonus, Free Spins and Coin Win. To activate any of them, 3 Bonus symbols must appear first on reels 1, 3 and 5 in the main game and then you get to choose one of the three chests hiding each one of the bonuses.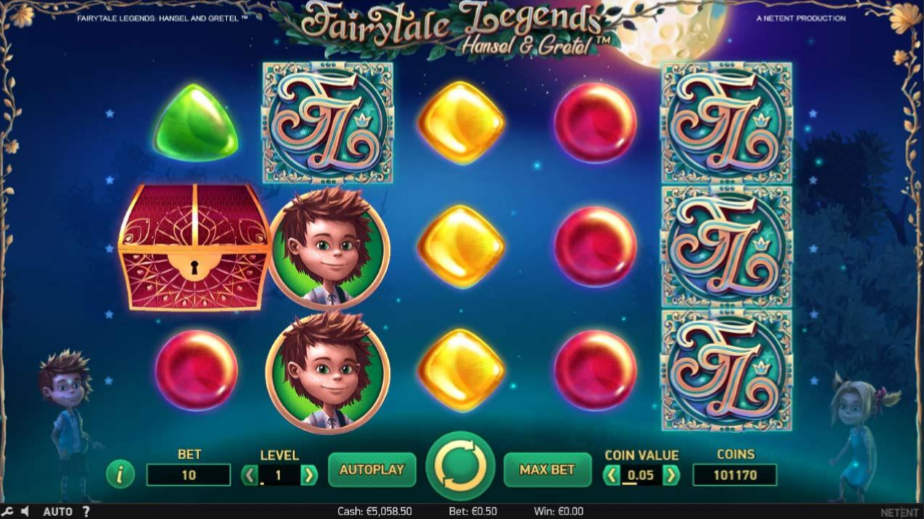 Free Spins chest gives you 10 Free Spins but if you happen to find the Candy House Bonus, you get to pick something again! This time 3 out of 15 candy multipliers, which values you get to learn once it's too late and you can't change your mind. Brilliant! I mean, choose wisely… The minimum and maximum multipliers range between x1.2 and x120 times the bet so some interesting wins are guaranteed. The last but not least of the three Bonuses is Coin Win. You don't have to be Stephen Hawking to be able to work out that this feature gives you an instant win of coins, which equals to your current stake multiplied by 15.
Random Features in Hansel and Gretel game consist of Fairy Wonder Spin, Fairy Surprise and Fairy Wild Spin. But since we don't wanna reveal it all for you, you better log in to your account at EatSleepBet Casino on 24th April 2017 and find out for yourself all magical bonuses this game has to offer. See ya in the woods!