5000 FREE SPINS GIVEAWAY! Oh my gosh, that sounds amazing! It has been a while since you competed with other Eat-Sleep-Bet players, so now you can go straight ahead on the latest promotion at Eat-Sleep-Bet Casino powered by GameArt! Show us your SPIN-tastic skills and grab the Best Winter Spins!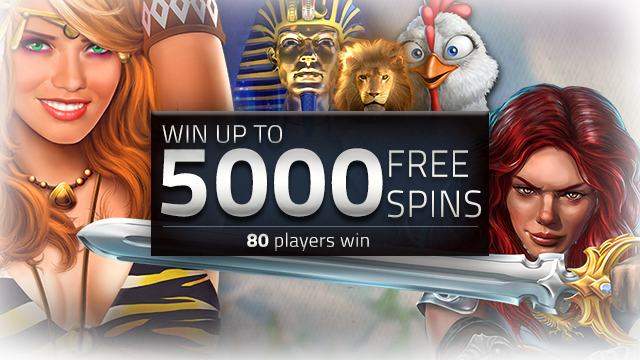 How to participate? That is easy-peasy, you only need to spin the reels of the qualifying games from 28th January to 3rd February and keep playing – prove yourself to be a real SPIN-MASTER! You can choose between these online casino slots: Tiger Heart, Gold Of Ra, Money Farm, African Sunset or Joan of Arc. Each €1 real money bet earns you 1 point (after the first €10 wagered you become a part of the promotion, wohoo) and gives you higher chance to get into the Best Winter Spins top 80:
1st prize: 1000 Free Spins
2nd prize: 700 Free Spins
3rd prize: 500 Free Spins
4th prize: 300 Free Spins
5th prize: 200 Free Spins
6th prize: 100 Free Spins
7th prize: 80 Free Spins
8th prize: 70 Free Spins
9th prize: 60 Free Spins
10th – 11th prize: 50 Free Spins
12th – 19th prize: 40 Free Spins
20th – 29th prize: 35 Free Spins
30th – 39th prize: 30 Free Spins
40th – 59th prize: 25 Free Spins
60th – 80th prize: 20 Free Spins
Well, these Free Spins wins are not bad at all! And our lucky Eat-Sleep-Bet winners will be able to play them on Money Farm, awesome! No need to remind you of this super popular online casino slot or of its younger brother Money Farm 2, all the details and the interesting stuff have been already described in one of our older blog posts.
Have you ever been sure that you saw something for the very first time but you also knew deep down inside that it was somehow familiar to you? Bingo! This is exactly the feeling we got after launching one of the selected casino games – Gold Of Ra! Damn it, another ancient Egypt themed casino slot, that is what crosses your mind at first, probably. And then you start thinking – is not it quite similar to another GameArt online video game – Ramses Treasure? No, it is not! Let us correct you: it is exactly the same! Lol, okay, there are tiny differences (in two features, to be precise) but that can be barely counted. For example, not all the colors on the graphics are identical, hmm. We also found out that the coin win values do not match, as online casino slot Gold Of Ra offers slightly higher coin wins. However, the rest remains the same, starting with the Scatters, Wilds, Free Spins and ending up with the Chamber of Ra bonus feature (GameArt was not even bothered to change the name of the bonus feature, shame!) Well, whatever, if you like the stereotype and get eager while watching the Mummy movies, then just launch this online casino game and have fun at Eat-Sleep-Bet Casino with all the scarabs, chests and treasures on Gold Of Ra! In the end, it is all about that 5000 Free Spins!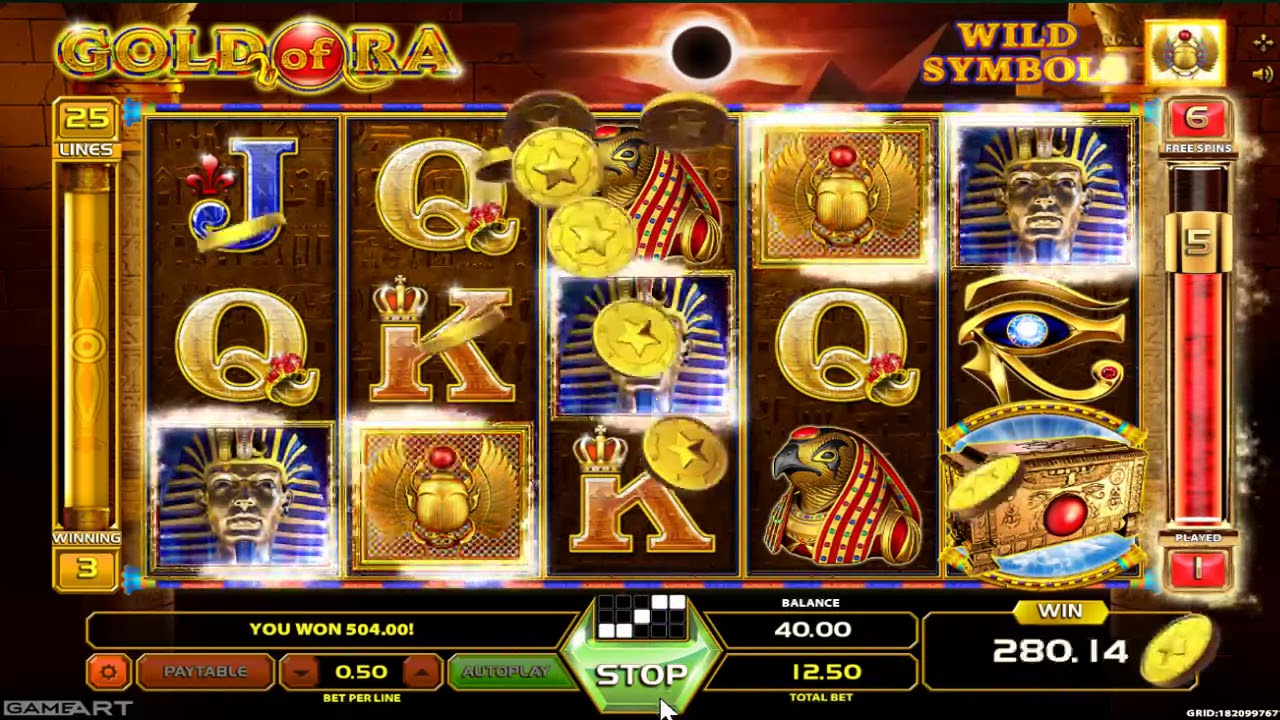 What if you do not fancy this online casino slot? Then you still have other online casino games to choose from, just make sure you play Tiger Heart, Gold Of Ra, Money Farm, African Sunset or Joan of Arc between January and 3rd February! Hit the reels and show us who you really are - the master of the spins at Eat-Sleep-Bet Casino!