Ho, ho, ho…hoooow about some Christmas presents at Eat-Sleep-Bet Casino? Of course, darling, we have plenty of them for you! At this time of the year even our hearts are warmer and we are happy to share loads of happiness and rich Christmas season bonuses with our Eat-Sleep-Bet players! After all, we are one big family, so let´s spin all together on our favorite online casino games in a festive mood, cheers to that!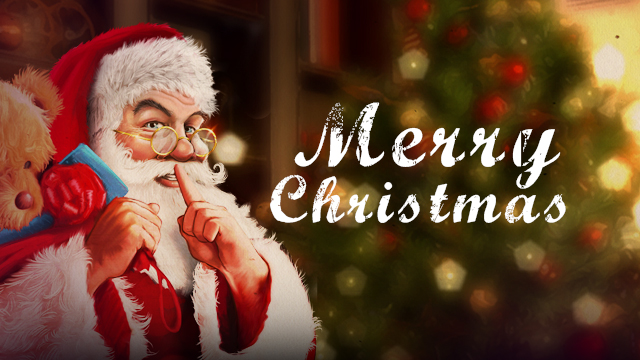 40% BONUS – on your first deposit daily between 24th and 26th December
We know that it´s not what´s under the tree that really matters….okay, it does! And as we promised, our Eat-Sleep-Bet Santa has left some mysterious packages under the Christmas tree for you. Ready to open it?! Unwrap our special present every day (24th, 25th, 26th December) – a merry 40% CHRISTMAS BONUS up to 400.00 EUR! Just make a deposit of €15+, claim your bonus in cashier and have a holly jolly Christmas!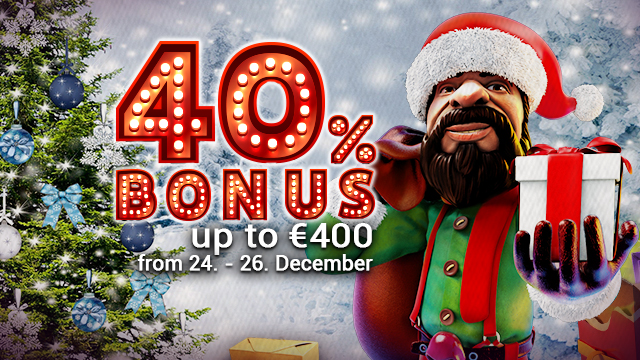 50% BONUS - on your first deposit on 31st December
It´s party time! Put on your dancing shoes and welcome the arrival of a new year with us at Eat-Sleep-Bet Casino! Apart from a glass of champagne we give out a fancy 50% NEW YEAR´S EVE BONUS up to 200.00 EUR on your first deposit of €15+! Grab your bonus on 31st December and make a fresh start, there is nothing wrong about waking up as a millionaire in 2019! Just play well and good luck buddy!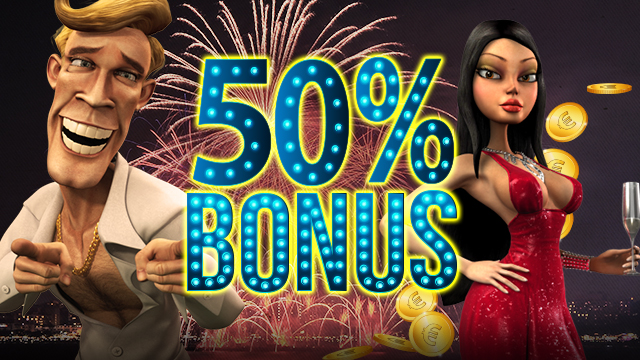 A brand new year has come! Are you already stressed about your resolutions? Don´t be, here at Eat-Sleep-Bet Casino no one is gonna judge you for eating one more piece of chocolate, taking a catnap or playing online casino slots! Instead, we are gonna reward 10 players with the highest total bet amount on 1st January with 100 FREE SPINS on a very popular casino game - STARBURST!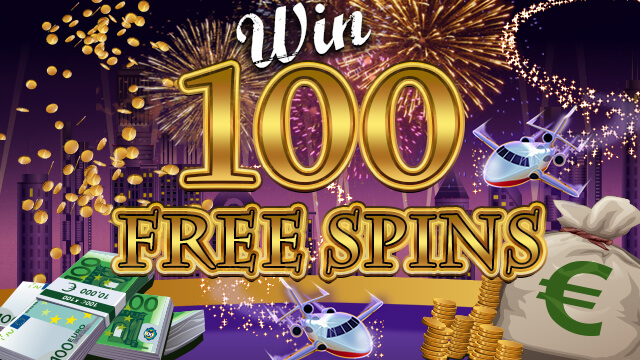 Also, do not forget that there is a Christmas Carol promotion with Pragmatic Play is still on! Play Leprechaun Carol, Santa, Leprechaun Song, Wolf Gold or Vegas Magic till Thursday 27th December and make your pockets deep! Or just choose any online casino game from our Christmas collection according to your preference, collect the Christmas presents from our Eat-Sleep-Bet Santa and be happy-go-lucky!
Merry Christmas and a Great New Year with a fresh start and huge WINS!
Your Eat-Sleep-Bet Casino Bunch